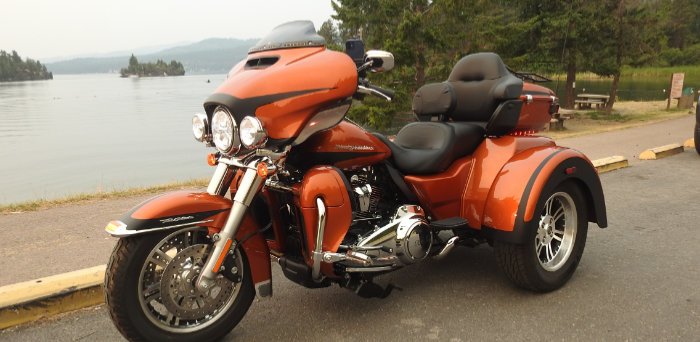 A few hot models each year always stick out from the crowd.  Those used models of bikes and ATVs just seem to be in higher demand than others.  One trend we saw this year is the three-wheel bikes called trikes.
The 2020 Harley-Davidson FLHTCUTG trike is a popular trike right now. In addition, the Polaris Slingshot is another popular model.
Harley-Davidson and Other Hot Models
Of course, Harley-Davidson models are always in high demand. Models such as the Harley-Davidson FLRT Free Wheeler and the Harley-Davidson Harley-Davidson FLHX Street Glide will be worth a fair amount all the time.
Also, not to be outdone, there are some hot sports bikes right now that will keep a high resale value. Models such as the Yamaha YZF 6 and the Suzuki GSX R 750 are great bikes to buy.
In addition, watercraft this time of year is always a good Powersport vehicle to buy.  Also, if you are looking to sell a boat of any type, make sure to visit our friends at Sell Us Your Boat. They always offer good cash for used boats.
The Models To Look For
Here at USA PSDN, we have a list of vehicles we are always on the lookout for. These models include:
Harley-Davidson FLTRX Road Glide and FLHX Street Glide
Harley-Davidson FLHCUTG Trike
Polaris Slingshot
Suzuki GSXR
Hayabusa GSX 1300
Honda CBR
Kawasaki ZX 6R
Yamaha R6 and R1
Of course, these are just a few of the hot models we are looking to buy.
Not a dealer and looking to sell your bike right now? Visit our friends at Sell Us Your Bike. They will provide you with an excellent offer for your used bike!