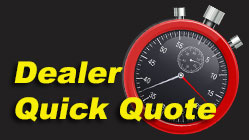 The USA Powersports Dealer Network is the place dealers from all over the contiguous United States can come to Submit To Sell Motorcycles, ATVs, Snowmobiles or Watercraft. If you are a Powersports Dealer looking to buy; check out our current vehicle list and give us a call! You can also Request To Buy almost any powersports vehicle at special Dealer Only Prices.

If you own or manage a New or Used motor vehicle dealership, Powersports Dealership, Auction, Impound or even a Pawn Shop, this site is for you!.  We pick up and pay within a couple days if you're selling. We also provide guaranteed delivery options if you are buying.
We are always looking to buy:
Clean 1990 and newer models
All makes, motorcycles, ATV, UTV and PWC
Price and payment to follow
All information we get is kept strictly confidential.