You have probably heard of used car auctions or maybe even been to a few, but have you ever gone to a powersports auction? Sure they're not as popular as automobile auctions but they do certainly have their place, whether online or in person, and there are plenty of niche auctions out there that specifically focus on auctioning off motorcycles, ATVs, Jet Skis, watercrafts, and more.
People take part in powersports auctions to get a deal, obviously. The same goes for people who look to take advantage of car auctions. They try to place smart and sneaky bids on vehicles and get them at a discounted price; a price that would be much lower than purchasing a vehicle new or even used. Typically, auctions are a great place to get salvaged vehicles for a low price, and powersports auctions are no different. Vintage motorcycle auctions are also pretty popular, and are a place for motorcycle collectors to go and bid on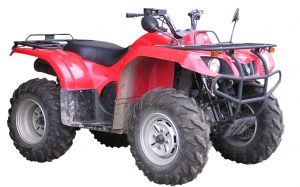 classic bikes to add to their assortment.
But it's not uncommon for powersports auction managers to have leftover products once all bidding is complete. Maybe some vehicles didn't have the market you were expecting them to have. But that doesn't erase the urgency you have to get rid of them, does it?
That's where we can help, at the USA Powersports Dealer Network. We buy from powersports auctions and we buy all sorts of powersport vehicles, including motorcycles, ATVs, Four Wheelers, Side By Sides, and Jet Skis. So don't sweat it if your auction, on a particular day, didn't generate the kind of revenue you were expecting. We can work together!
We look out for auction owners or managers by picking up used powersport vehicles from your place of business and paying you within a couple days of the finalized sale. We just ask that you look out for us in return, by alerting us of the vehicles you have up for auction so that we have the chance to buy them from you for a great, low price! That's what business relationships are all about.
We'd love to work with you if you're a powersports auction manager, so join our network today. Signing up is easy!