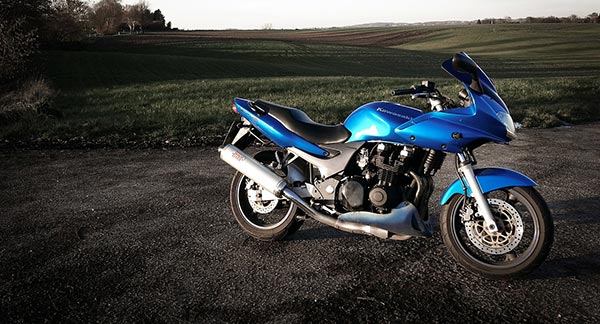 It's spring once again and we like everyone else is getting ready for the riding season to begin in the northern part of the country. Although people in chillier parts of the country love their snowmobiles, nationwide people are always ready to get out and ride their motorcycles. With that in mind, we need to buy as many motorcycles as possible to help supply demand wherever it may be.
In Demand
Right now it looks again like used Harley's will be in demand. Of course, used sportbikes and every other style of a motorcycle will always have their followers too. This leaves us with the need to buy motorcycles of every style. We need motorcycles of every make and model too. Yes, Harley's are the big name, but so are the rest of the various other manufacturers.
We understand that the past couple of years during the pandemic were crazy. There were some places where dealers couldn't keep a used bike in stock. They couldn't get enough of them to satisfy demand. Then there were other places where there were dealers begging for customers. We see this year as one of leveling out some. Also, we don't think that there will be huge spikes or drops as in the past two years. We do also believe that most all dealers should have a pretty good year. 
Change Is Good
Changes have happened everywhere across the country. We have had what some refer to as the big resignation where many people voluntarily left their jobs. So many of these people have done so to pursue their own interests. They decided to enjoy life and do some of the things they really wanted to do all along, but couldn't.
This means that those folks that wanted to ride are now going to do so and for most of them, they will need to buy a motorcycle. We have also seen the huge pay raise as employers have been forced to pay more to get the help they need. This means that more people will have money to spend. A lot of that money will be aimed at fun purchases such as motorcycles and other Powersports equipment.
We Have Money To Spend
With all of this in mind, we need to buy all types of Powersports vehicles. If you have inventory that you need to move quickly to make room for new inventory making its way to you, then you need to talk to us. We are here and ready to buy what you want to sell. We are also willing to pay top dollar for the right machines. If what you have to sell is a late model and in good condition, let us know. We will cash you out and be there to pick you up right from your door.
Here To Fill Your Showroom
We are also here to help dealers balance out their inventory by supplying the hot vehicles they need to fill the gap. Whatever you need, just let us know. We carry all makes and all models of used Powersports vehicles for sale. We have what you need and we can get it to you very quickly as we cover the US coast to coast buying and selling what you do or don't need. Just remember that the vehicles you need are the ones we are buying from someone else. What you want is what we will get and we will get it to you so you have what you need to satisfy your customer demand.
You can use our Buy Now or Sell Now forms on our site to let us know your needs. If your needs are greater than just a few vehicles, you are welcome to contact us and include a brief note. We will get back to you right away.
Happy Sales To You
In the meantime, we wish all of our dealer network a great selling season this year.