Whether you are a car dealership, motorcycle dealer, even a RV or water sports dealer we are looking buy unwanted vehicles off of your lot. Depending on where your Michigan dealership is located can have a major impact on selling used power sport vehicles in Michigan. For instance a dealership in the middle of the state may have a hard time getting rid of a jet ski that is on their lot where western or northern Michigan may have a much easier time as water access is readily available.
Regardless of the reason as to why you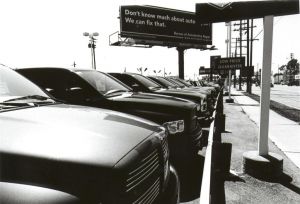 cant get rid of certain vehicles on your lot, we really don't mind. We just want to take them off of your hands, and get them where they need to be. Motorcycles, boats, or RV's are in high demand in certain parts of the country and we want to pay you cash to get them where they belong. USAPSDN is your first step to inventory control, leaving you with the motor vehicles that will sell at your location.
From metro Detroit to the upper peninsula we have been buying powersport vehicles from Michigan dealers. Join the network today to get started listing your vehicles for sale. Or, if you are on the other end of the spectrum and are looking for particular vehicles to fill that empty space on your lot, we can help you with that too.
The benifits of working with a dealer network rather than average Joe off the streets, is that as dealers we know the true value of motorcycles, boats, RV's, or other powersport vehicles. The professionalism of the dealers in our network is exceptional and we want you to be apart of our team today!
Contact us if you have any question on how our dealer network may work for you!