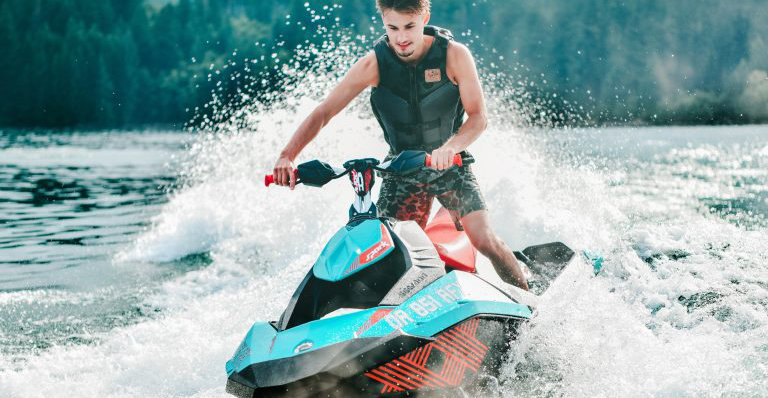 It is that time of year, a huge heatwave has hit the United States and it is time to hit the water.  High-demand watersports vehicles such as Jet Skis, Sea-Doos, or even boats are hot ticket items.  Selling them now could lead to some great profits for your Powersports vehicle.
PWC Are High-Demand Watersports Vehicles
Many people do not know what PWC stands for. A PWC is a personal watercraft vehicle. These are usually vehicles such as Jet Skis or Sea-Doos. When headed to the beach for fun and recreation a PWC is always the preferred mode of transportation.  If you are looking to sell your PWC right now you will probably get a great offer.
Our friends at Sell Us Your Bike are always looking to purchase a used Jet Ski. They will buy just about any brand of PWC, from a Waverunner to a Sea-Doo they are interested.
Selling Fishing Or Speed Boats
When it comes to fishing, a PWC is not the ideal solution, that is where your more traditional boat comes in.  Selling a boat is a little more involved than a PWC. The good news is our friends at Sell Us Your Boat makes the whole process simple.
Simply fill out their form, and they will reach out with a great offer. Once agreed upon they will issue a check and arrange to pick up the boat.  They are interested in all brands of boats from Carolina Skiff to Boston Whaler they buy them all.
Of course, they are also interested in speed boats and other types besides just fishing boats.  Make selling your boat as easy as possible by using the experts at Sell Us Your Boat.
Finally, add a little extra cash to your pocket this summer by selling your high-demand watersports vehicle today!