Instead of keeping a directory of all sorts of different people or businesses that buy or sell used motorcycles, ATVs, boats, jet-skis, or other powersport vehicles, why not make things easier on yourself and condense all that into one if you're a new or used car or powersports dealer? By signing up with the USA Powersports Dealer Network, you're opening the doors to a fruitful relationship between buyer and seller; and it doesn't matter if you're the buyer or the seller because we do both!
Managers or owners of a new or used auto or power sports dealership anywhere in the contiguous United States will want to sign-up with us today and eliminate a lot of headaches. If you want to sell a gently used motorcycle, ATV, Four by Four, or even watercraft of some sort, since you accepted it as a trade-in toward the sale of a used car, you can submit that vehicle and sell your motorcycle or power sport vehicle to us once you sign up!
Don't sit there and cross your fingers hoping that someone will come in and buy that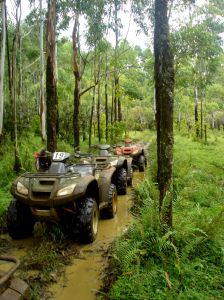 pre-owned Kawasaki sport bike or Polaris ATV off your lot and ride off into the sunset – sell us a used motorcycle or ATV and we'll come to your lot, pick it up and pay you within a couple days of the transaction.
Or, if you want to make the process even quicker than that, fill out our Dealer Quick Quote form for a quick call back, locking in the sale. We're in the market for clean models from 1990 and up, and that includes makes of all used ATVs, MX's, motorcycles, PWC's or UTVs. You don't have to sign up to take advantage of this service, just fill out the form, send it in,  and speak to us within a half hour!
If you're buying a used power sport vehicle from USAPSDN, you can take solace in knowing that we provide guaranteed delivery options if you are looking to buy. We make it quick and easy for you to buy a used street bike or snowmobile, especially through our request a vehicle option. Once you sign up and are registered with us, you can cut right to the chase and pull up the used powersport vehicle of your choice so you can buy it right there.
Sign up to start selling or buying pre-owned motorcycles or other power sport vehicles with ease, or you can contact us with questions or concerns.