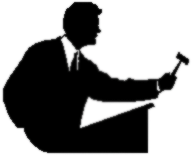 Going once, going twice, sold! Auctions can be an exciting event, not knowing what a motorcycle or ATV will go for. Hopefully they go for more than you expect. However, not everything sells at an auction and from time to time there is overstock motorcycles or ATVs that need to be moved. That is where we come in, because we buy motorcycles from auctioneers and auction houses.
That is right we will buy your unsold bikes from you. If you are looking to get rid of inventory that piling up at your auction house and need to move them fast, USAPSDN is the place to sell your motorcycles or ATVs. We offer fair prices on all powersports and you will be glad to move that excess inventory.
We are looking for used vehicles from auctioneers located anywhere in the country.  Why let unsold stock sit around and collect dust. When you can turn them into quick cash by selling your motorcycles to USAPSDN. The process is quick and easy, Sign Up for a dealer membership account and receive access to a fluid list of vehicles coming available to purchase and sell as well.
After sign up, you can submit your vehicles directly to us. You maybe looking to request a certain vehicle, you can fill out this form, and put in your request. At USAPSDN we have a inventory coming in and going out all the time, so we may have exactly what you are looking for.
A busy person? No problem. We have a quick quote form as well or give us a call at 419-956-3075. Remember we buy motorcycles from auctioneers and you will get fair money fast!