With the holidays approaching,  dealers in Florida are looking to stock their showroom with sport bikes to fill the holiday demand. The power sports dealer network makes it easy for dealers to fill their inventory with the specific makes or models they are looking for. There are two ways to utilize our powersport dealer network for Florida dealerships. You can buy sport bikes in Florida or sell sport bikes in Florida.
Buy Sport Bikes in Florida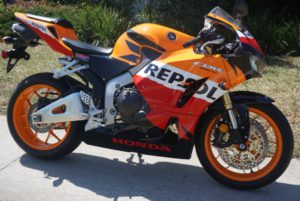 Dealers who showrooms are looking a little empty as we approach the holidays, may be looking to buy sport bikes in Florida. Specific vehicles can be requested by submitting a vehicle request. To see the vehicles that are currently in stock, take a look at our current inventory. The vehicles listed are OUR current inventory. Sport bikes that are coming in or being sold through other dealers are not included on the list. Be sure to fill out a request form if you do not see the vehicle that you are searching for.
Sell Sport Bikes in Florida
Whether you are looking to sell just one sport bike taking up space on your showroom floor, or you have multiple bikes to sell, you are in the right place. Fill out the requested information for the motorcycle you are trying to sell using this form.  Utilize the upload form for multiple listings.
We can help with your dealership's holiday rush! 
As a sport bike dealer, we understand that things can get pretty hectic around the holidays. From Black Friday sales to holiday shopping, joining the dealer network today can eliminate the phone calls and contacts that you need to make to fill your shopper's demands. We will pair up your requests with available motorcycles, giving you more time to focus on showroom traffic.
Contact us today with any questions you may have regarding our dealer network for Florida dealerships.